My Philosophy of Dental Care
Relationship Based
My practice will be based on mutual respect and trust between dentist, team members and patients and genuine caring for the well-being of others.
Honesty & Transparency
I will only recommend treatment that is necessary and beneficial. I will also welcome any feedback you might have about me or my office. I believe communication is the key to the foundation of trust.
Always Strive for Excellence
I believe I am a perfectionist at heart and that makes me a lifetime student. I am committed to personal and professional growth by staying up-to-date on new materials, techniques, and research in dentistry. I continue to take as many didactic and hands-on courses as possible so I can best attend to my patients.
Conservative Approach
I have adopted a conservative approach to general dentistry, which can be traced back to my training at the UIC College of Dentistry in Chicago, IL, earning his DMD in 2015, who prides themselves on thorough, conservative, and quality patient-centered care. I also earned a Master's degree in Clinical Research from New York University, in New York City.
Evidence-Based Dentistry
I am committed to staying abreast of the current literature. I believe the combination of both – the integration of sound research evidence with my personal clinical expertise – will help determine the best course of treatment. I will educate and consult with my patients to decide upon the option which suits my patients best.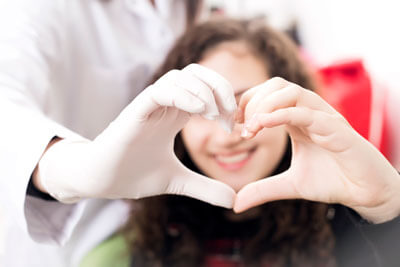 The Hallmarks of Our Care
Comfort
Individualized Care
Outstanding Level of Service
Unsurpassed Quality
Honesty and Affordability
Warmth, Friendliness and Respect
My team and I look forward to building and fostering many more great relationships in my career in dentistry.

My Philosophy of Dental Care at Dadiala Family Dentistry | (978) 957-5511