New Patients at Dadiala Family Dentistry
Welcome to our practice! Come in and make yourself comfortable, we're here to take care of your dental needs. Relax, you're in a safe space.
We know some patients may be anxious coming to the office, so our dentist will spend some time getting to know you, and what concerns you may have. There's no assembly line mentality here; everyone is treated with the utmost respect.
We know your time is valuable, so we make every effort to run on time. Please complete our online forms and return them as soon as possible to help us stay on schedule. When you come for your visit, please have your ID and insurance cards.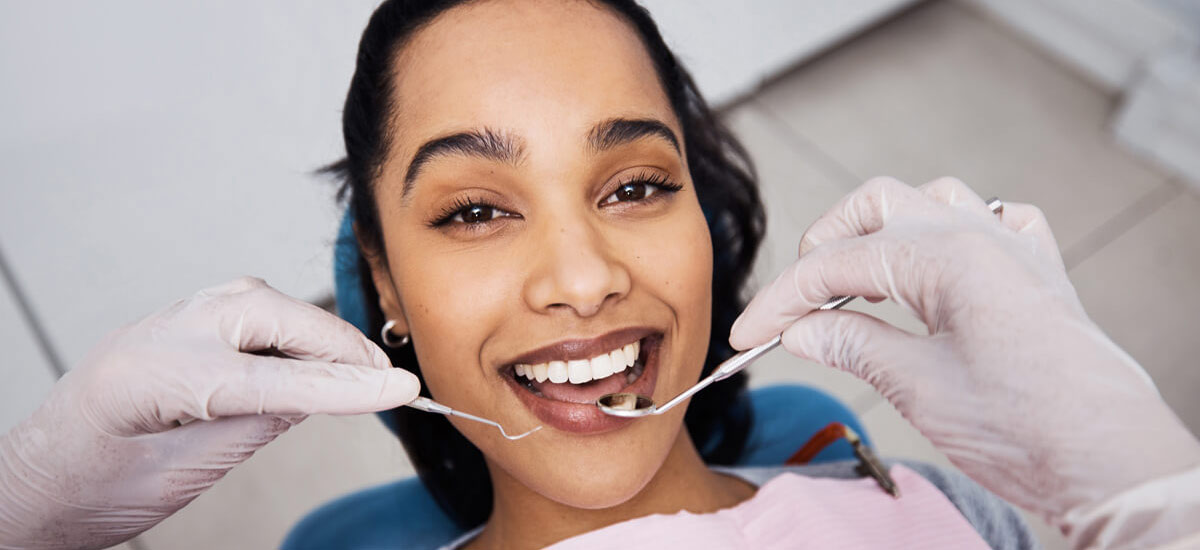 What to Expect
When you come in, Dr. Dadiala will spend some time with you. He'll review your concerns, past medical and dental history, do a full exam, and take X-rays, unless your previous dentist has forwarded a copy.
Dr. Dadiala will review the X-rays, check the condition of the bone and gums, and create a care plan to address your needs. After determining what kind of cleaning will be most beneficial for you, the next appointment will be with the hygienist.
Please allow 60-70 minutes for your hygiene appointment.
Financial Responsibility
If further treatment is recommended, our staff will discuss the cost of the procedure with you. If insurance is available, you'll find out what's covered, any co-pays or applicable deductibles. There are never any surprises; we'll ensure you have all the information you need.
After payment arrangements have been made, future appointments are scheduled, as per your plan. We accept insurance, CareCredit® and major credit cards as well. Speak with a staff member for more information.
Schedule Your Appointment Today
At Dadiala Family Dentistry, we want you to know what to expect from your dental care. Our friendly, caring staff will help relieve your worries, so you can get the quality care you deserve. Contact our office today to book an appointment and start your journey to better dental health.
CONTACT US »

New Patients at Dadiala Family Dentistry | (978) 957-5511