In the Community
We consider it a great honor to be able to serve our community. The individuals we care for are not just patients; they play a crucial role in our community. Therefore, we strongly believe in prioritizing not only your dental well-being but also the overall health of the community as a whole.
Serving the community 11 different ways in 2023….
---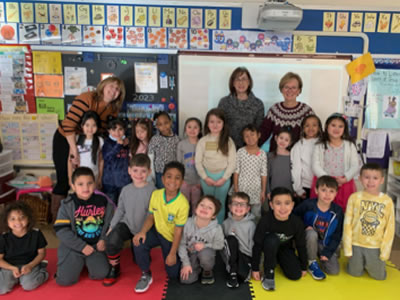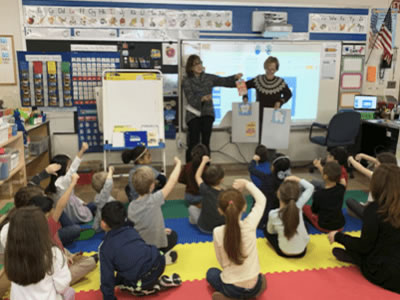 ---
2) Dracut Scholarship Foundation- Dollars for Scholars; The telethon
While the Dracut Scholarship Foundation, Inc. Dollars for Scholars is always seeking new and innovative means of fundraising to ensure the students of Dracut High School have the opportunity to receive assistance with the ever-escalating cost of higher education, what remains is the mainstay to this fundraising effort the Annual Telethon.
3) Office 2nd year Birthday celebration with our patients and community
We had Kona Ice of Mass truck here giving out free goodies to any of our patients and community that come by.
---
4) One Mission: Buzz-Off (Buzz it off for kids with cancer!) 
The office helped raise money to support our cancer community. The event supported the research kids with cancer. Thank you everyone that donated for this event.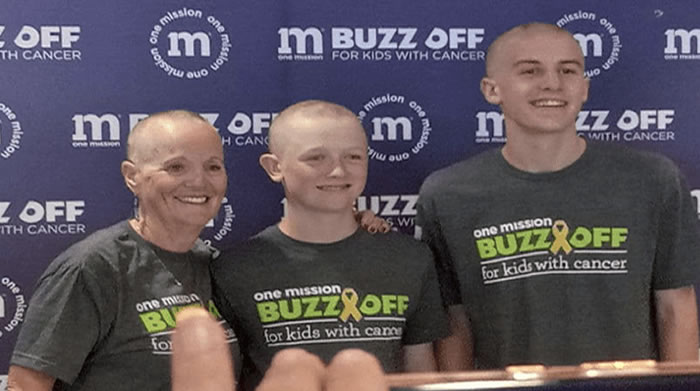 ---
5) Cookies for the Community to Schools
We dropped off delicious cookies around the community to the schools, libraries, and emergency services who help our community everyday as a 'thank you' from Dadiala Family Dentistry.
Picture coming soon…
6) Ohana Food for Life
Made a donation to Ohana Food for Life - OHANA is the Hawaiian term that means community loving and caring for each other as a Family.
---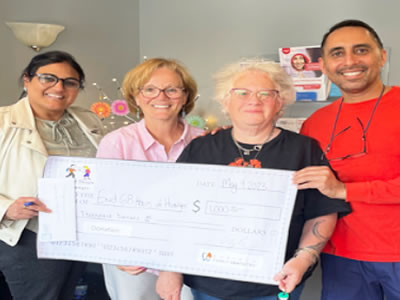 ---
8) Sharing our Gift
Made a donation to St Marguerite D'Youville Rel by Pilot printing, sharing our gift; the church has been a place of worship for over a century in the Dracut community. Sharing this gift will allow the ministries to reach further and deeper, to serve more in need, and to cultivate community while maintaining the gift of blessing.
9) Ek Ong Kar or One Universal Creator God
Made a Donation to Ek Ong Kar or One Universal Creator God. This understanding comes by The True Guru's Grace. Made a donation to The New England Sikh Study Circle (NESSC) that was established in 1968 to serve as a Sikh center for spiritual growth, political understanding, community activism and social gathering. It governs the Gurdwara (Sikh place of worship) in Westborough, Massachusetts where kirtan services are held on Friday evenings and Sunday mornings.
---
10) Raised Money for Dracut Community Food Pantry
Rising prices is having a major impact on everyone. The mission of the Dracut Food Pantry is to provide short and long-term food assistance to Dracut residents who are struggling to put food on the table in this difficult economy.  It is disheartening that there are families in our community who are struggling to make ends meet and are missing the benefit of our Food Pantry.
11) Made a Donation to Dracut Girls Softball
DGS holds board meetings to discuss the actions and duties needed to run a fun and rewarding recreational sport for young girls in the town. The donation will help with different events on the field.

In the Community | (978) 957-5511