Introducing PerioPertect:
The Revolutionary Solution for Superior Oral Health
---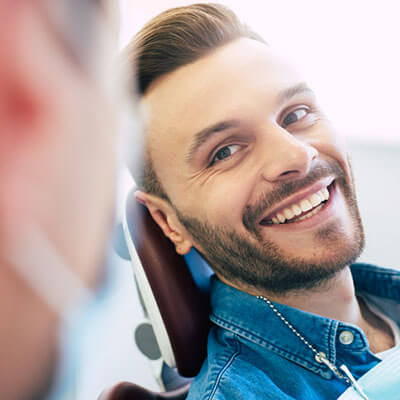 Are you looking for a breakthrough in your oral health care? Look no further! Dadiala Family Dentistry is thrilled to offer you the latest innovation in dental care – PerioPertect. Say goodbye to conventional methods, as PerioPertect will transform the way you experience dental hygiene and overall oral wellness.
NEW PATIENTS »

What is PerioPertect?
PerioPertect is a cutting-edge, non-invasive treatment designed to combat gum disease and promote optimal oral health. Developed by leading experts in the field of dentistry, PerioPertect is a proven solution that has garnered widespread recognition for its exceptional results.
The Benefits of PerioPertect:
Enhanced Gum Health: PerioPertect targets gum disease at its source, eliminating harmful bacteria and preventing further damage to your gums. Experience a renewed sense of comfort and confidence in your smile.
Pain-Free Experience: Unlike traditional treatments, PerioPertect is gentle, pain-free, and requires no incisions or injections. Feel at ease during your dental care journey with Dadiala Family Dentistry.
Quick and Convenient: With PerioPertect, you can achieve remarkable results in a fraction of the time compared to other treatments. Experience efficient sessions tailored to fit your busy schedule.
Long-lasting Results: PerioPertect not only treats existing issues but also creates a shield against future dental concerns. Maintain your smile's radiance for years to come.
Take the First Step to a Healthier Smile!
Don't let gum disease compromise your oral health any longer. Join the countless patients who have already experienced the transformative effects of PerioPertect at Dadiala Family Dentistry. Say hello to a brighter, healthier smile that will leave you feeling confident and ready to take on the world.
Contact us today to schedule your consultation and discover how PerioPertect can revolutionize your oral health journey. We can't wait to welcome you to our dental family and help you achieve the smile of your dreams!
CONTACT US »

PerioPertect Dracut, Tyngsborough, Lowell MA | (978) 957-5511